Employee Voices
Cristina Ferreira
KA sales of iService, Advantech Brazil
My name is Cristina Ferreira, I've been working in Advantech Brazil for 2 years and half.
I'm responsible for iService markets, and my main objective is to develop new business through partnerships involving system integrators, software companies, key accounts, and end customers.
I've been working with our marketing plan and also MI (market intelligence). I have involvement in the whole sales process: prospecting, phone calls, product promotion, demonstration, project design specification, negotiation, sales, and after sales.
Advantech Brazil is applying for ISO 9001 Certification, and I'm also a Quality Multiplier. My objective is to help my colleagues to follow the processes that were established by our top management team.
I love to travel and experience different places and cultures. Traveling, with all the challenges it presents, lets us discover who we are in a way that only the road brings. Also, it develops skills we didn't know we had. No matter where you go in this amazing world there is something new to see.
I lived in the USA for a year and half, and this was one of the best experiences in my life. It's wonderful to experience new cultures. I love seeing how people around the world live their daily lives. I also had the opportunity to visit Advantech Headquarters in Taiwan; I learned a lot from my colleagues there, and could experience a different culture as well.
Being a Key Account Manager in Advantech is great! Every day I have a new challenge to achieve, and this makes me grow in both my professional and my personal life!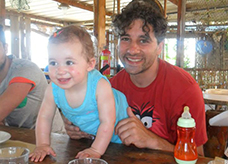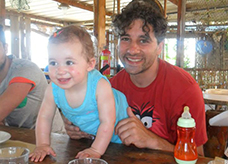 Donato Urbano
Accountant, Advantech Europe
Hi Everybody! I am Donato, accountant for our French and Italian offices. I am based in AESC in Eindhoven.
I have been working for Advantech for 2 years now and I have enjoyed every single day of it. Meeting wonderful people from all over and a positive-minded environment makes this place very special. I think Advantech is a 'constantly-moving-forward' company that inspires you to give the best of yourself for your colleagues.
I was born in Italy, where I lived till the end of my studies. Then I decided that the world was too big and beautiful to stay unexplored.  So I began to travel around until I finally stopped in the Netherlands, where I found the girl who became my wife.
Traveling is still my favorite hobby. Every place on earth is worthy! I love to take my car and tent and go around and discover different places and people. And I don't dislike underwater areas either. In fact I also love scuba diving and I do it every time I travel to a warm place. So wherever you are, sooner or later, I will be in your area as well!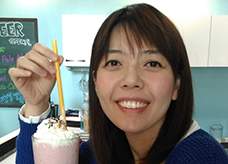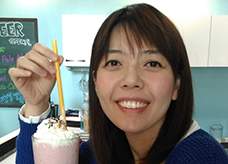 Jennifer Huang
Key Account Sales Manager
Four years ago it was when I stepped into the Advantech HQ building for the 1st time. Through the Elite100 program I met Chaney and KC at that very early stage when I was still a candidate. Lucky me that I've joined this big family after being interviewed by both of them and have stayed in Brand Development and Public Relations Department until now. Because of my job function I have had the opportunity to get to know worldwide Advantechers fast, and to get more familiar with them. The Advantech spirit is both easy to follow and not so easy. In the past 4 years with Chaney's guidance, our team has become stronger, and developed clearer goals. And we hope we can always support our RBU or sector colleagues not only quickly but to the best of our abilities. I am glad to be here to meet every one of you. Whenever you need us please do not hesitate to come to us.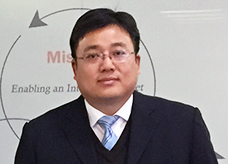 Qi Wang
iSystem Sales, Advantech China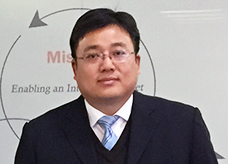 Qi Wang
iSystem Sales, Advantech China
Hello, everyone! I am Qi Wang from the Shanghai office, in charge of iSystem sales team, East China. I joined Advantech NCG sales in October, 2000, and served in Changsha, Hangzhou, and the Shanghai office, successively, in the past 15 years.
Now, after years of dedication, we have built a well-established sales network, as well as a powerful sales force in East China. We have made breakthroughs in ITS, MA, Medical and other key domains. Localized sales and technical forces offer full service to our channel partners and key accounts, and that contributes to our continuous high-speed growth. Advantech remains the top ranking player by market share, and it offers System Integrators all around the world trusted ePlatform services and seamless total solutions, partnering for Smart City and IoT Solutions.
I spend my spare time traveling, doing sports, and reading. It is indeed a blessing that I share joys and progress with Advantech towards a beautiful life! Warm regards and all the best!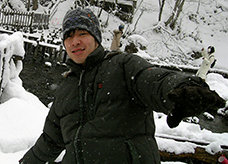 Pax
Product Manager, A+TC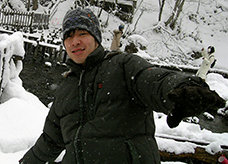 Pax
Product Manager, A+TC
Hi, I am Pax who is from A+TC. It is my pleasure to introduce myself to you on MyAdvantech. Breakthrough technology and excellent design have been interested me the most. As a product manager (PM), I certainly hope that the products I incubate would have these traits. Currently, I work as a PM in ITS product division who is responsible for developing appliances specifically for intelligent transportation. Applications in rail transportation, including rolling stock controller, wayside controller & station equipment, are the main markets we address ourselves to. I am proud to work with my solid and robust team. Thanks to a colossal effort by ITS team, more than 50% of the projects for new-built metro stations in China by 2014 use ITS-1 Series products from our team for Automatic Fare Collection system. I think our team should definitely be proud for this achievement.
Working in Advantech is full of challenges and fun. Because of the business model of niche market, each product division functions as an individual firm. When talking about products, planning, development and cost control should be considered; for operation, material preparation and product manufacturing should draw the attention; and for sales, marketing, pricing strategy and customer relation are the key factors. During my time in Advantech from 2007, I think my experience help myself to grow from an engineer to a CEO (for this small company of ITS). I appreciate the stage offered by Advantech and the colleagues who have helped me all the way along to this point. I see this fascinating culture in firm as the reason for gathering so many talented people to Advantech. Last but not least, wish all of you to enjoy your Advantech Beautiful Life and welcome everyone to bring business opportunities to A+TC.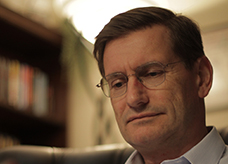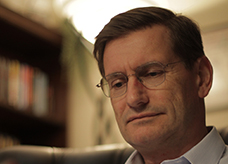 Reinier Middel
Key Account Sales Manager
Hello from Amersfoort! This is my home town in the middle of The Netherlands. My name is Reinier Middel, Key Account Sales Manager for Medical & Retail for North- and South-EU.
I was grateful to get the opportunity to write something in 'MyAdvantech', and then I thought, what shall I write? When writing an essay about yourself, it will be in most cases a story about facts. There is nothing wrong with that, especially when I have nothing else to tell.
I was born in Eindhoven which is not far from our European HQ (AESC), but I grew up in the north of the country, where I met my wife. We have 3 sons, 2 daughters-in-law and 1 lovely granddaughter. We have lived in other places in the country for a few years but we have now settled in Amersfoort for 27 years.
I joined at Advantech as a PSM for the medical team in March 2008, for the MCD and UCD product portfolios working from the Breda office. I became BDM for the Digital Healthcare team in 2010 to help develop new medical business throughout the EU. Recently in July this year I was promoted to my current role.
Back in 1981, I started my career as an electronic engineer and since 1984 till now in different sales positions in the embedded market. First 10 years at distributors and the last 20 years as direct sales for Manufactures, like Advantech. I was mainly active in the Telecom and Medical market segments.
What I like about Sales is being the consultant and listening to the needs and requirements of the customer. Then I discuss the economics and risk, and give them directions, before I finally advise which solution the company can provide to solve their needs. After that, I do not walk away, but stay tuned to manage the product life cycle and work on other opportunities expanding the business partnership.
Let me know when you are around in Eindhoven or Breda, and we can say hello.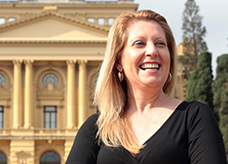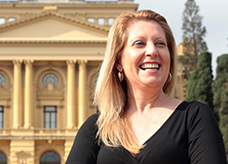 Rose Meire
Commercial Manager, Advantech Brazil
Hello everyone, I'm Rose Meire, Commercial Manager at Advantech Brazil, and greet you all directly from the one of the most emblematic places for Brazilian History. The Independence Park, located in São Paulo City, seventh biggest city around the world and national economical-financial center, where is also located the office of Advantech in Brazil.
And is with the same idea of the 1822's Independence, that is the definite belief of Brazilian people had the capacity of expand markets and increase capital around the world, that I've been working 14 years for Advantech Brazil, combining my academic formation in Electronic Engineering, Business Management and Marketing and my previous professional experiences in large companies, in order to train our employees for the teamwork and maximum results, conquered the new consumers that increasingly are connected and attached to our products, convinced of their quality as well as the reconciliation of interests and expectations between the headquarters in Taiwan, and the local office.
The integration efforts have been growing since the beginning and, every new year, gives more and more potential results, so that today Brazil Advantech provides its products to the major markets of the country, daily in rising, because the government and private efforts to cover the country with a network of health, transport and energy.
Because of all the effort made day-by-day overcoming constant challenges and making big progress, with the company among the largest and most prominent of its sector, I can say I'm extremely proud to represent my country and Latin America in general here in MyAdvantech Magazine. Hope our success with the Brazilian experience can be an example to continue developing.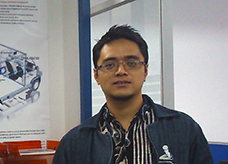 Yoppy
eSales, Advantech Indonesia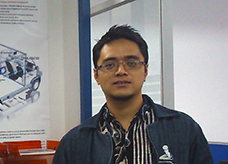 Hello everybody!
Warm greetings from Indonesia.
This is Yoppy from AID.
I joined Advantech in August 2012, which is just 4 months after AID has legally established as Local Company in Indonesia. I started my job as an inside sales (AOL). Being a new eSales in a new established company was very challenging, not only because our Brand is not recognized yet, but because we still had very minimum infrastructure and knowledgeable person to support us.
At the time I joined, AID only has 1 phone line & 1 fax. We also don't have VOIP infrastructure to have a call with other RBU & HQ. There were also some periods when our team member only consists of 3 people including myself. But of course no matter how big the limitations we have, we always try our best effort. And we are very lucky that finally in last year AID can catch up to be a fully functional RBU. This year we are trying to do full throttle on finding up the market.
Indonesia is a big country with strong economic growth, while AID revenue is still very small compared to the potential market available. So our big task has not finished yet, it will still need much effort to enter the market. And still need a lot of support from HQ and all of Advantech team worldwide to share your success story, best practices and practical technology updates.
And last but not least, if you have a plan to visit Indonesia for a holiday, don't hesitate to contact us, we might able to give you some recommendations of beautiful places to visit!