Advantech UTK-932 Outdoor Self-service Kiosk Features Stylish Modular Design Easily Adapted to a Wide Range of Applications
2019/11/28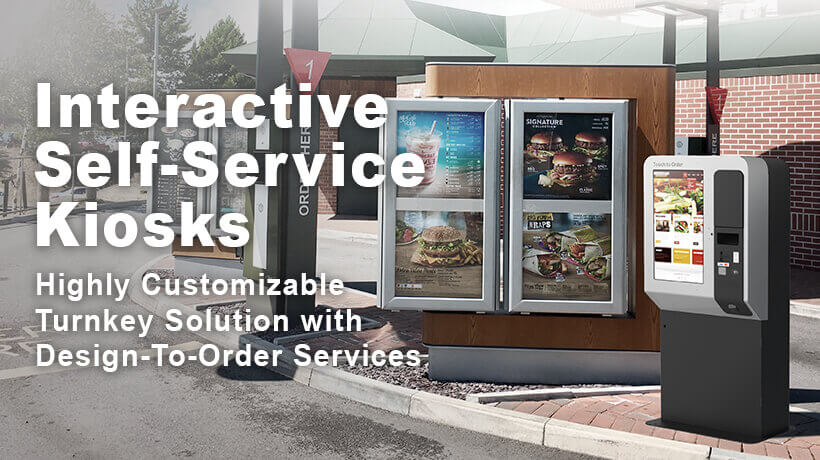 Taipei, Taiwan, 11/28/2019 – Advantech, a leading provider of interactive self-service kiosk, is proud to introduce the UTK-932, a multifunctional outdoor self-service kiosk that features a bright 32" touch panel with a robust and rugged chassis and true flat enclosure design. Powered by your choice of an Android or Windows® box PC, the UTK-932 can be easily operated by sedan and SUV drivers, as well as customers on foot, providing 24/7 operation. Equipped with a card reader, scanner, and NFC reader, the UTK-932 is able to support all kinds of non-cash payments offering a simplified order experience to drive-thru customers in a wide range of outdoor environments, including theme parks, parking lots, and more.
Rugged Chasis and Wide Operation Temperature
With its rugged, stainless, and dust- and water-resistant enclosure and IP65 rating, the UTK-932 can be operated even in severe weather conditions, including temperatures ranging from -10°C to 50°C (14°F to 122°F) and humidity levels of 5%~95%. Moreover, its bright sunlight readiness display increase features including interactive voice guidance and menu recommendation system, make it easy for customers to use even in the brightest of days. While digital signage and QSR self-ordering solutions can be implemented simultaneously in a single kiosk, allowing the UTK-932 to be put to a wide variety of scenarios, whether as an outdoor self-service machine, an advertising display, or even a payment system.
Various Payment Modules for More Convenient Self-Service
The UTK-932 supports a wide range of payment systems, including Wechatpay, Alipay, Apple pay, Google Pay, Visa/MasterCard credit card payments, Bank IC card, QR code systems, and NFC card scanners, among others. It also supports multiple operating systems and features a diverse range of optional peripherals, including a smart card reader and thermal printer with USB connections, a 1080P camera module, a 2D QR code scanner, an LTE + GPS communication module, and a customized logo projection light. With the number of hardware features, it's easy to overlook the software offerings, an increasingly important factor in kiosk choices. The UTK-932 brings to the forefront remote machine management including real-time monitoring of device performance and peripherals status.
Robust chassis with true-flat panel
Customizable payment options with flexible peripherals
Overall Unit IP65 against outdoor weather changes
Robust stainless steel system with automated heating and cooling
IR sensor activated digital signage/ordering mode
Highly customizable turnkey solution with Design-To-Order services
Support Advantech WISE-PaaS/DeviceOn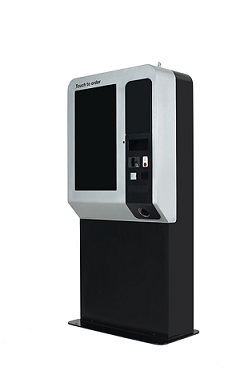 Founded in 1983, Advantech is a leading provider of trusted, innovative products, services, and solutions. Advantech offers comprehensive system integration, hardware, software, customer-centric design services, embedded systems, automation products, and global logistics support. We cooperate closely with our partners to provide complete solutions for a wide range of applications in diverse industries. Our mission is to enable an intelligent planet by developing automated and embedded computing products and solutions that facilitate smarter working and living. With Advantech products, the application and innovation potential becomes unlimited. (Corporate website: www.advantech.com).
Primary Media Contact
Advantech Co.,Ltd
Jiayan.Fan
Tel: +886-021-36321616 ext. 3419 Jiayan.fan@advantech.com.cn
Secondary Media Contact
Advantech Co.,Ltd
Emily.Chueh

Tel: +886-2-2792-7818 ext. 7657 Emily.Chueh@advantech.com.tw